About Us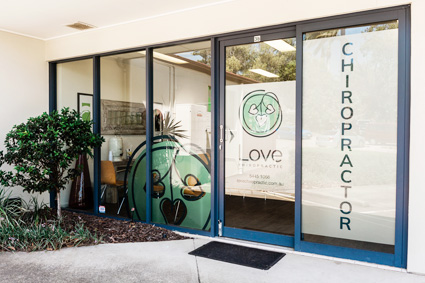 Since 1990, Dr Bernard Love (Chiropractor) has been providing gentle Chiropractic care to clients in Kuluin, Maroochydore. Love Chiropractic has had a reputation for excellence in assisting those suffering from a variety of painful conditions. Dr Love will listen carefully to your concerns, and through our evaluation methods, we can help to pinpoint your problem quickly and accurately. Our approach has provided benefits for countless clients, and it may for you, too.
Our Simple Philosophy
Our focus is on getting our clients to realise that their symptoms are just an outer manifestation of an inner problem. That's why we use function levels as well as symptoms to guide our care.
Improving/restoring function often addresses the symptom picture and always improves quality of life. We can't help everyone, but for many this approach brings positive results.
Our Hope for You
We think of our clients as partners in the unravelling of their health problems. There are many sources of stress that we're subjected to in daily life: physical, chemical and emotional. These stresses often result in acute or chronic pain. Our primary goal when we first begin to work together is to rid you of that pain as quickly as possible.
Our Practice Is Referral-Based
We've had the privilege over the years of helping countless clients with a wide range of conditions. Most of the people we see are referred by other satisfied clients. We think this is an essential factor that points to our care and dedication to helping others. It'd be our honour to be able to partner with you as well.
We Invite You to Join Our Happy Family
We're very welcoming. Our care is delivered with compassion, honesty and transparency. Your success in our Chiropractic care centre is our success. We can think of no greater satisfaction. Contact us today for an appointment. We want to help you on your journey to greater health!

About Love Chiropractic | (07) 5445 1066